Find Your Battery
It is vital for military tanks, panzers and armored wheeled vehicles used by the defense industry to perform their duties completely and smoothly. The battery plays a great role in the flawless operation of the vehicles. Military vehicle batteries provide necessary energy for many electronic devices used in communication, navigation and military operations, as well as cranking power. Mutlu Battery provides necessary energy for the high endurance, long life and proper operation of in-vehicle electronic devices required by military vehicles. You can select AGM and SFB Batteries suitable for military vehicles out of Mutlu Battery's product range.
Mutlu AGM Military Type Batteries have VRLA technology and comply with NATO MIL-STD-810G standards. They show extra strength with its internal structure reinforced by AGM separators and their cast technology grates. Thanks to their high starting power and resistance to impacts, they are suitable for use in extreme conditions. The special box design made of non-flammable and fire retardant plastic material ensures safety.
Mutlu SFB Military Type Batteries meet expectations as superior flooded type batteries with their patented calcium (Ca) alloy grid structure and maintenance-free product technology. They offer high security with its special box design made of fire retardant plastic material. SFB Military Type Batteries outperform standard batteries in extreme conditions and are also advantageous with their high vibration resistance.
More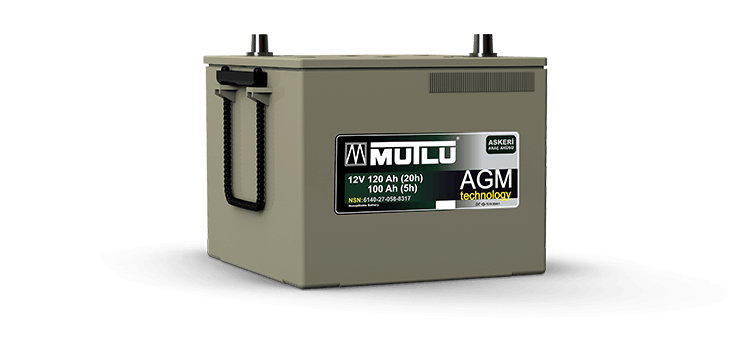 AGM Military Type Batteries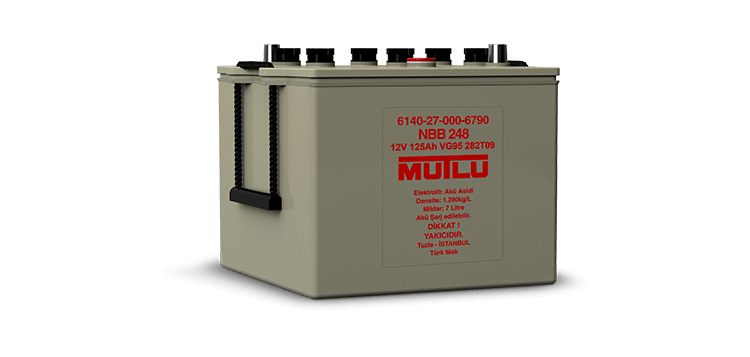 SFB Military Type Batteries